How To Fit And Care For Your Dog Coat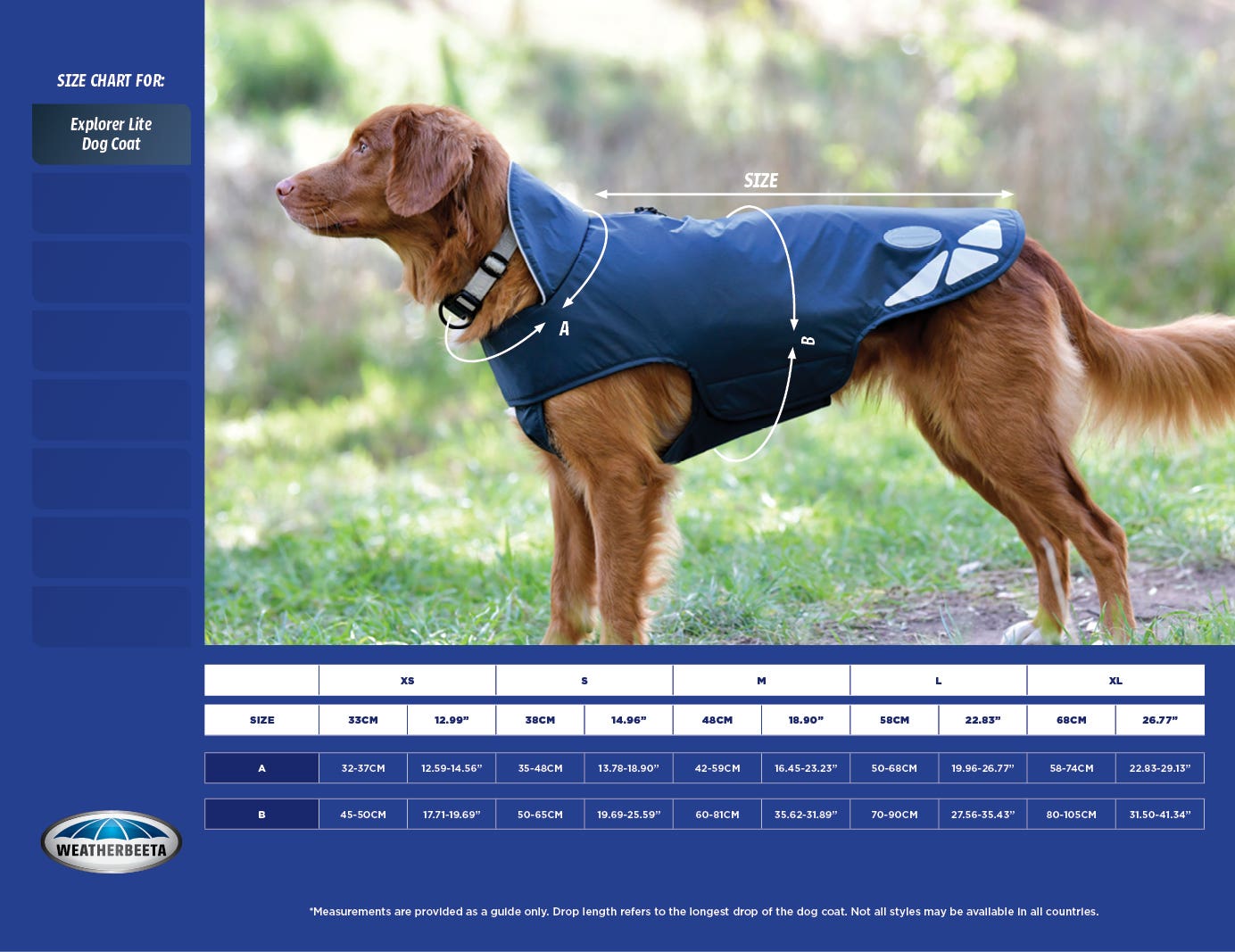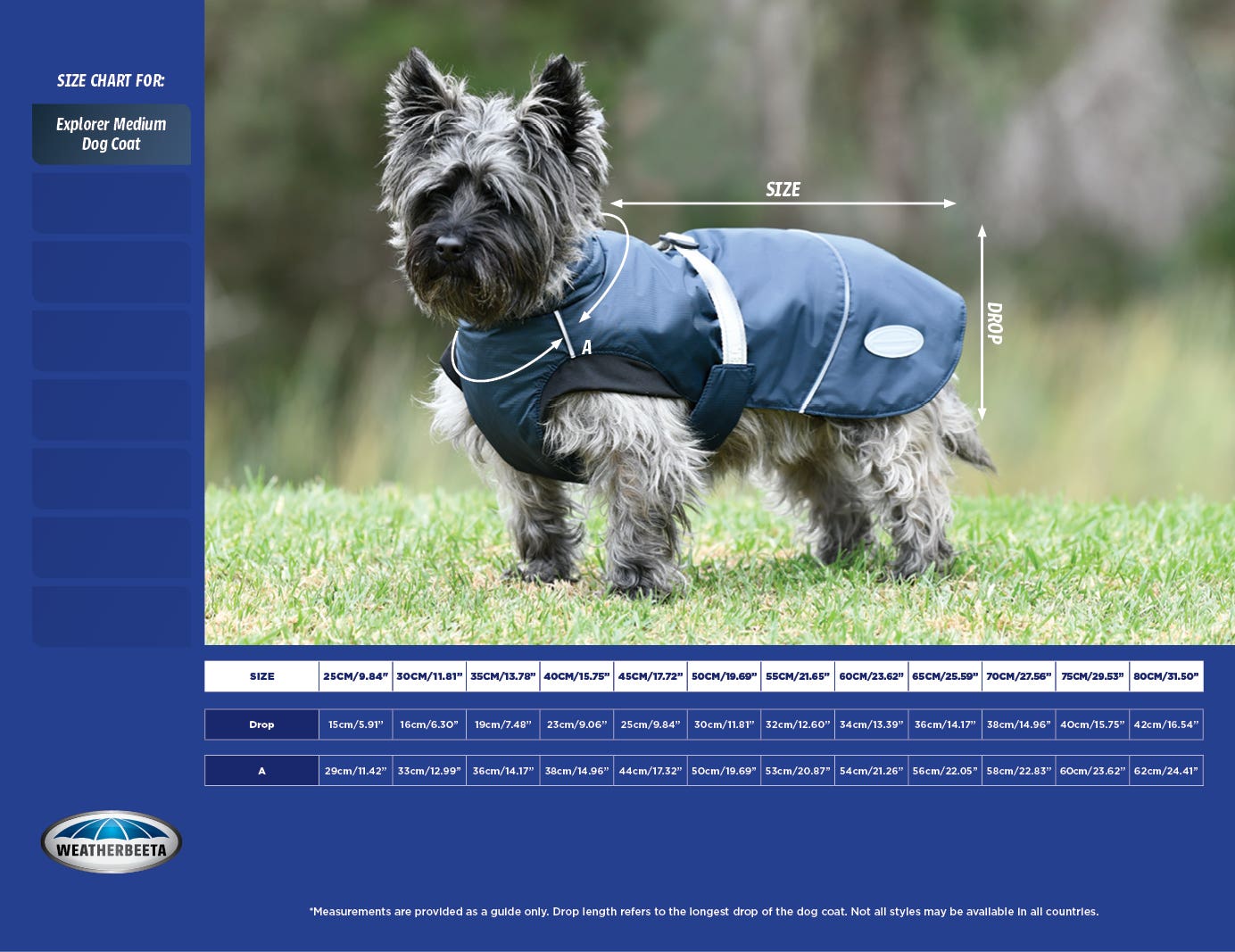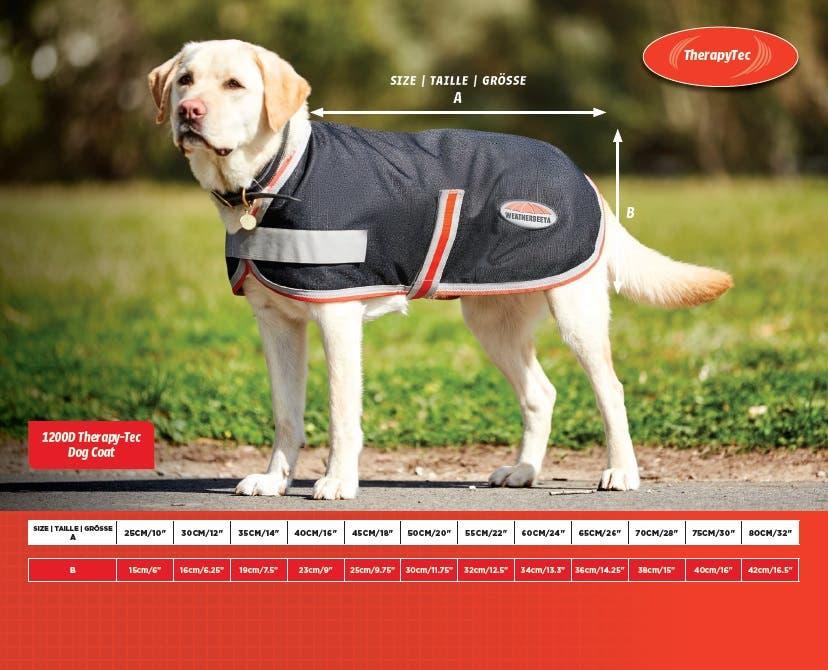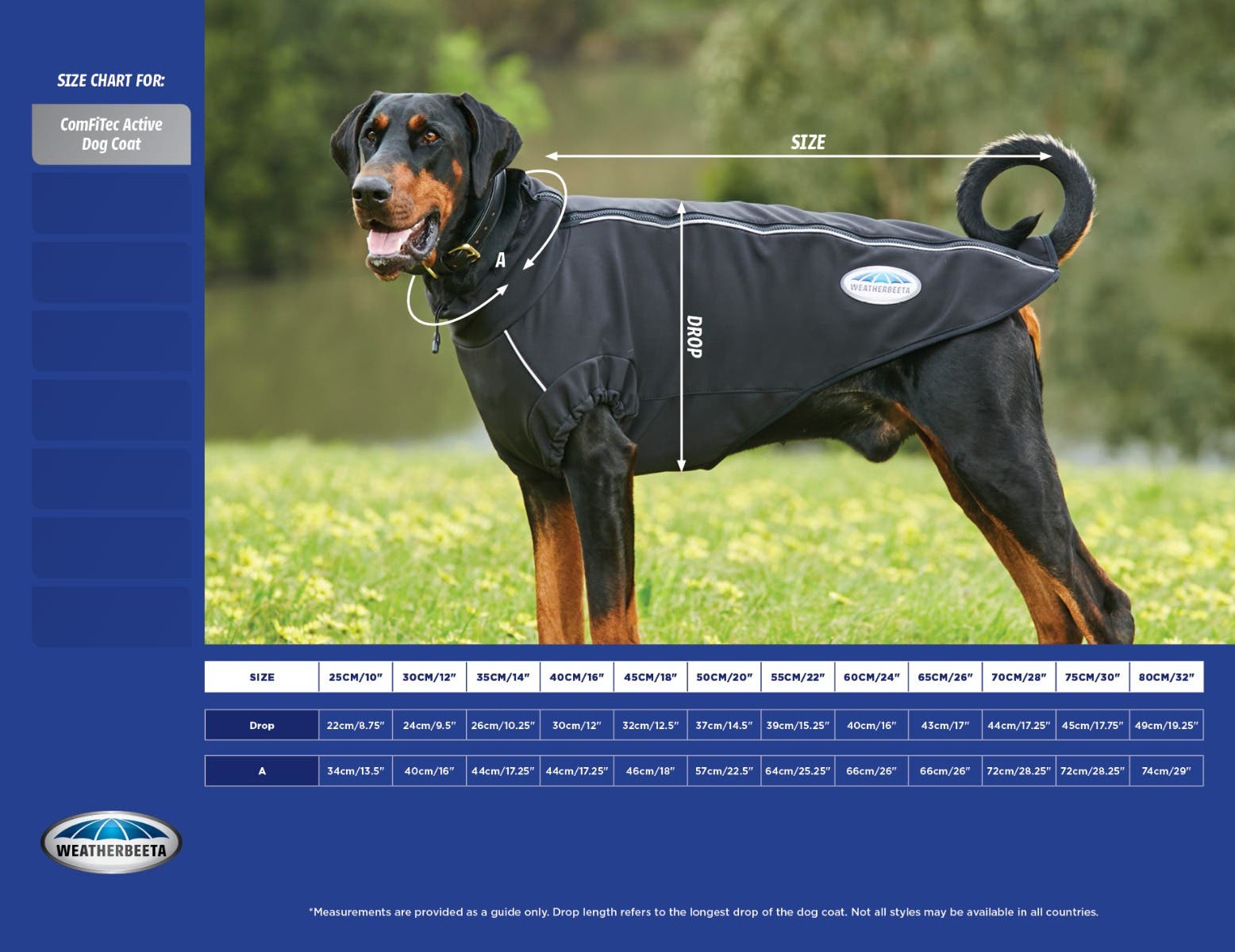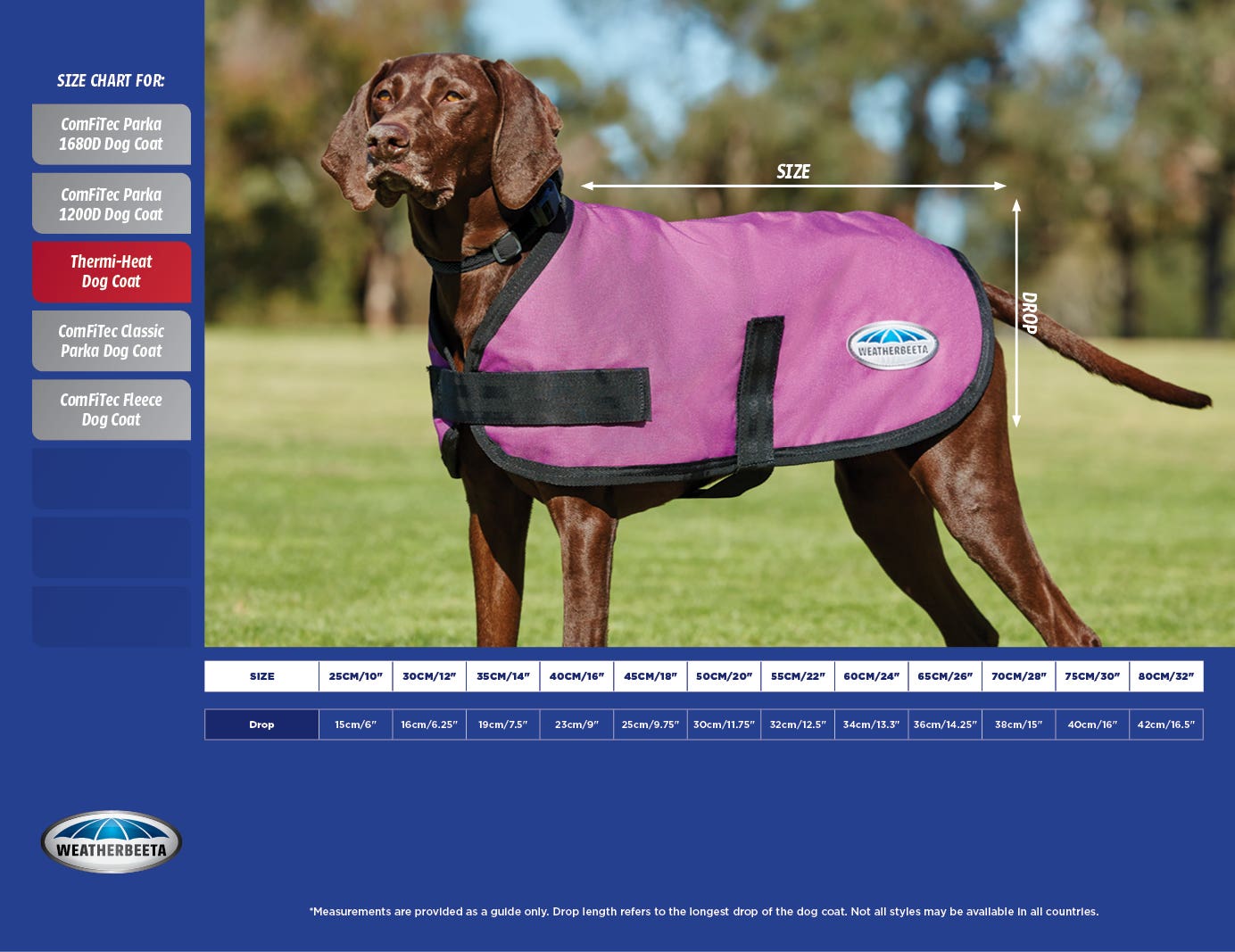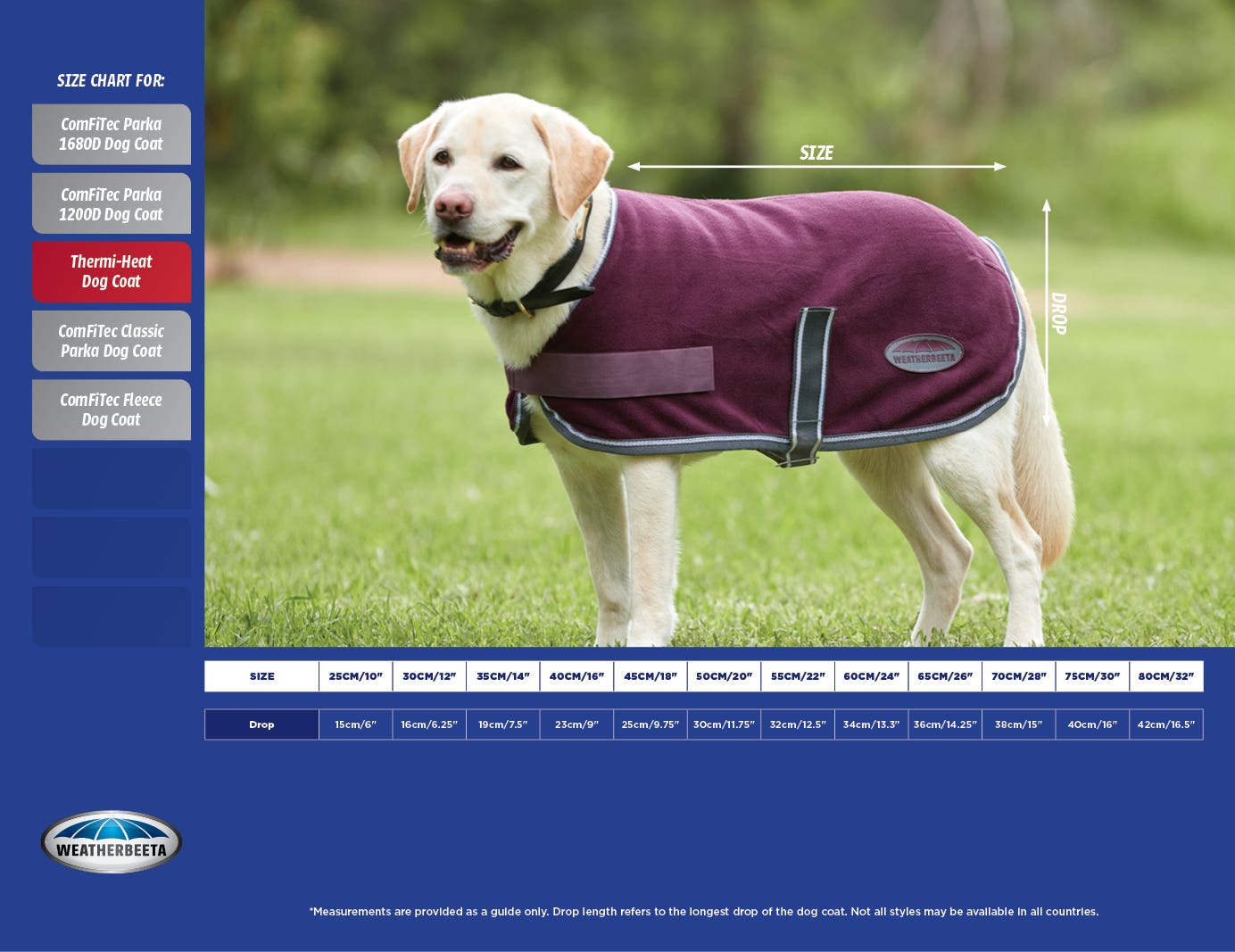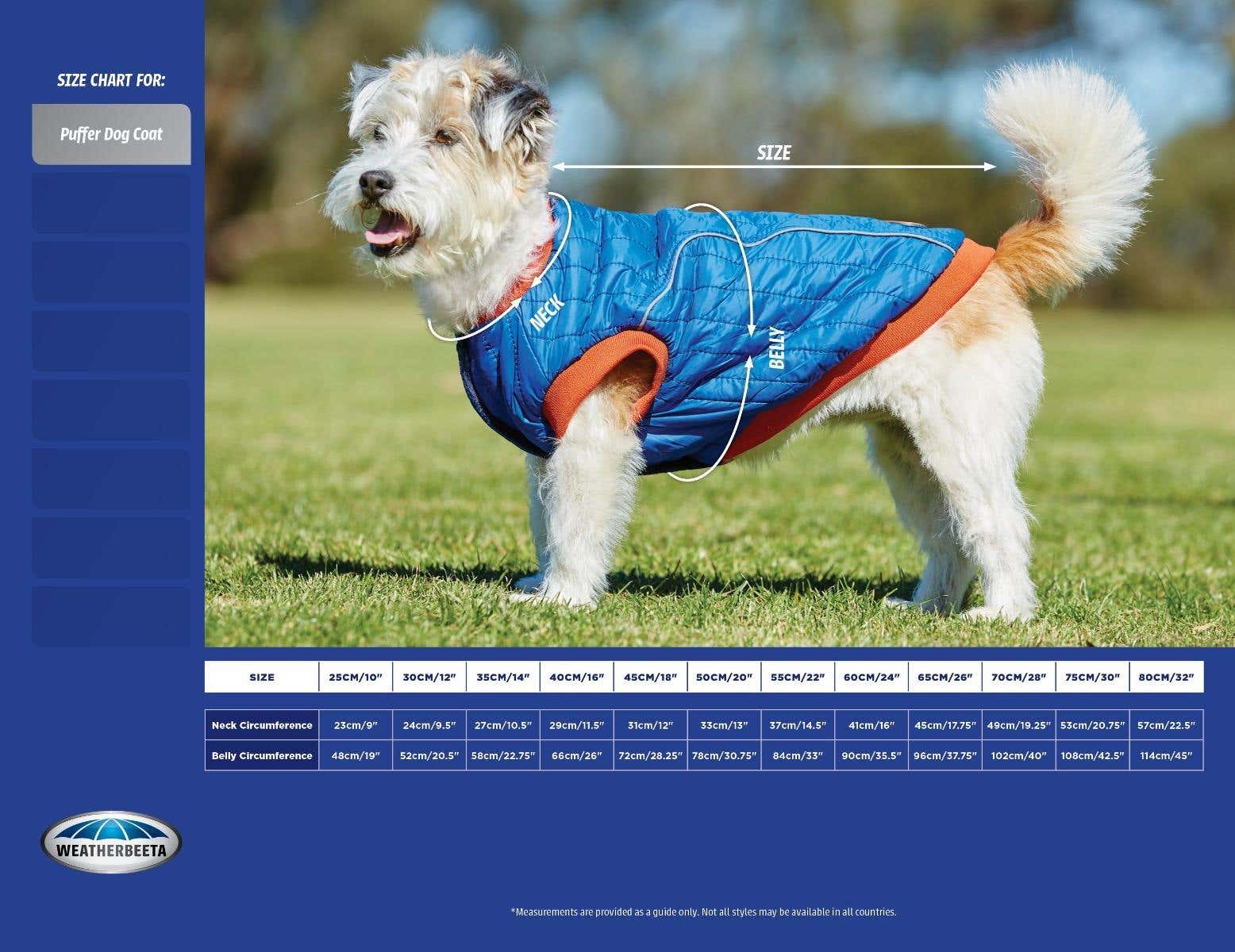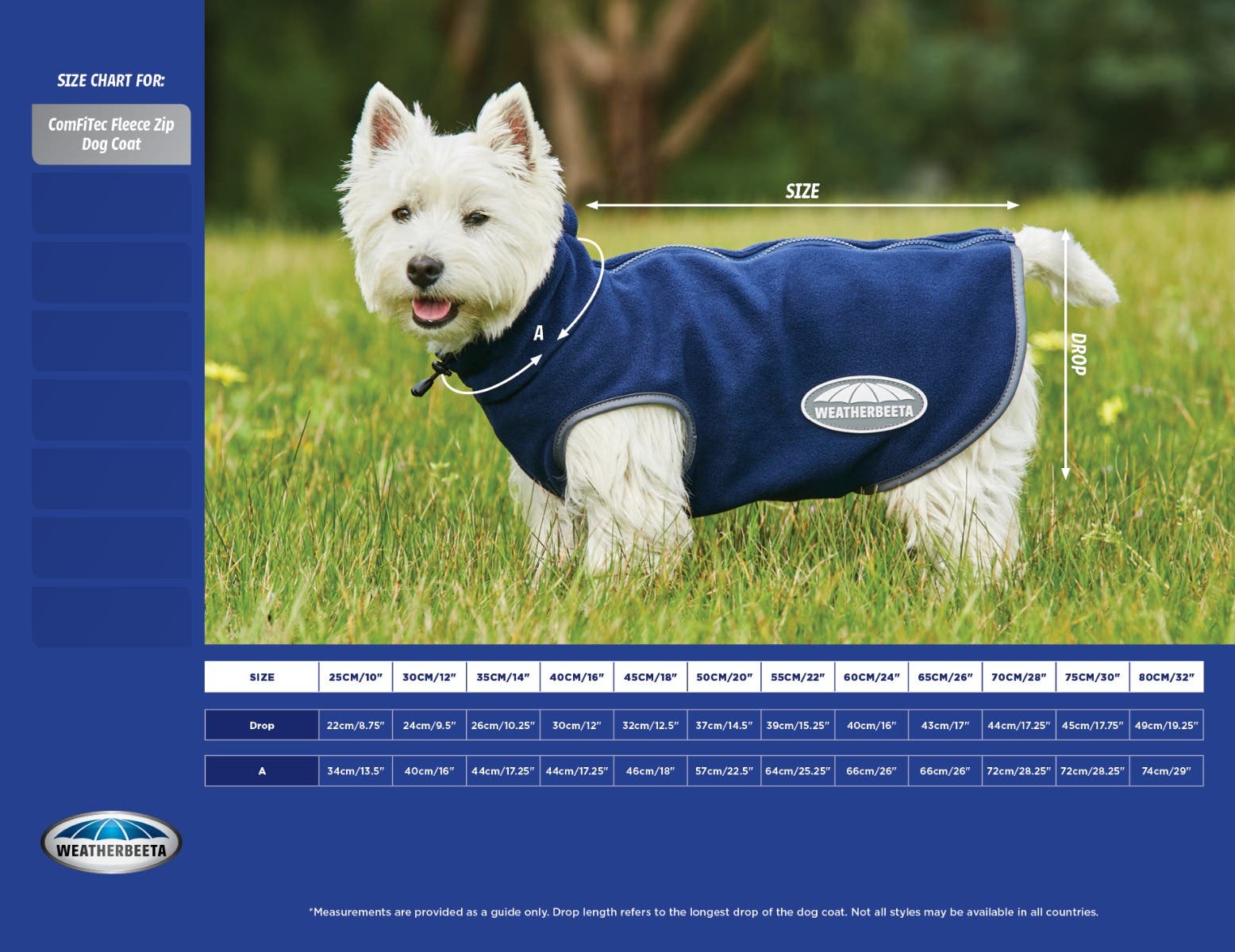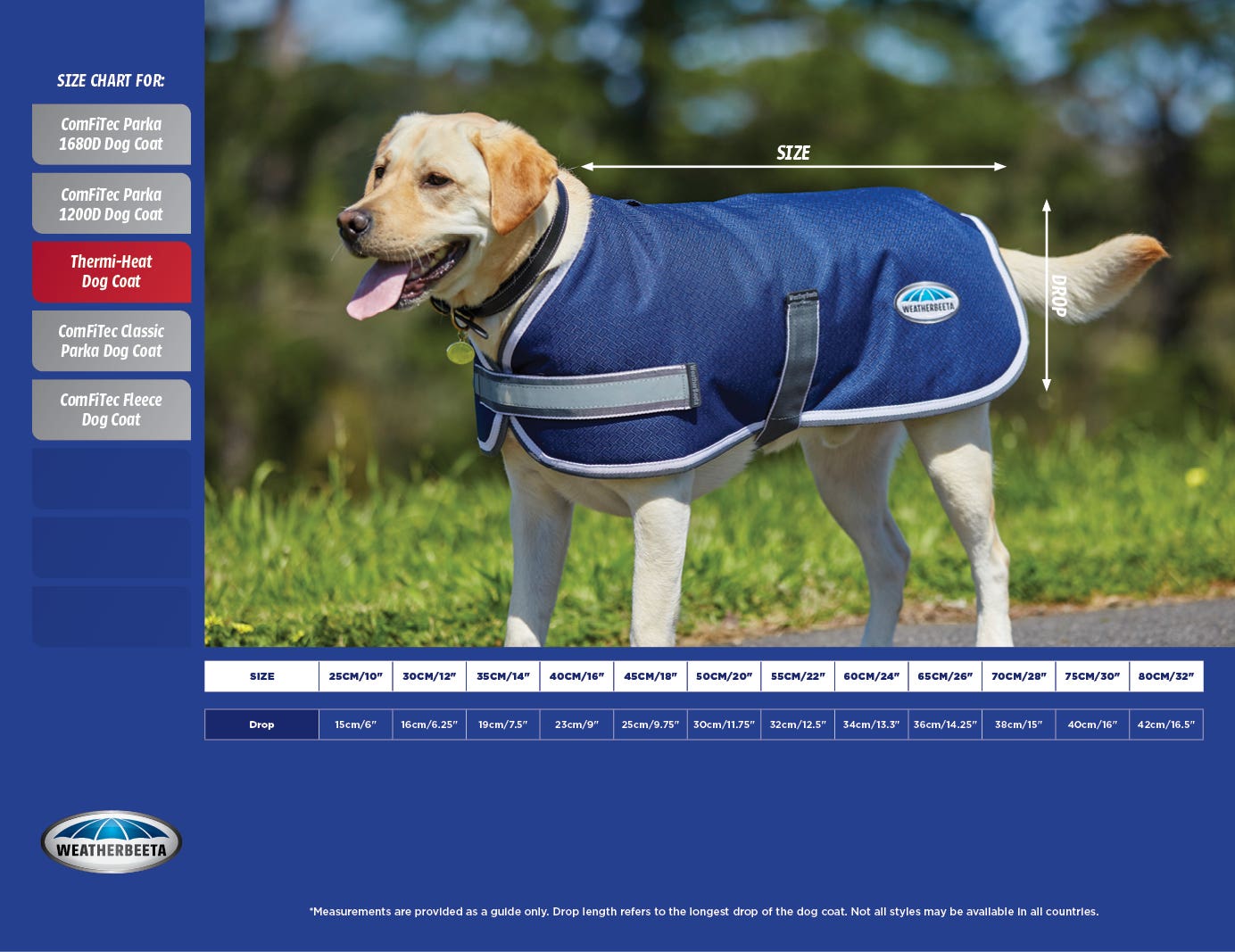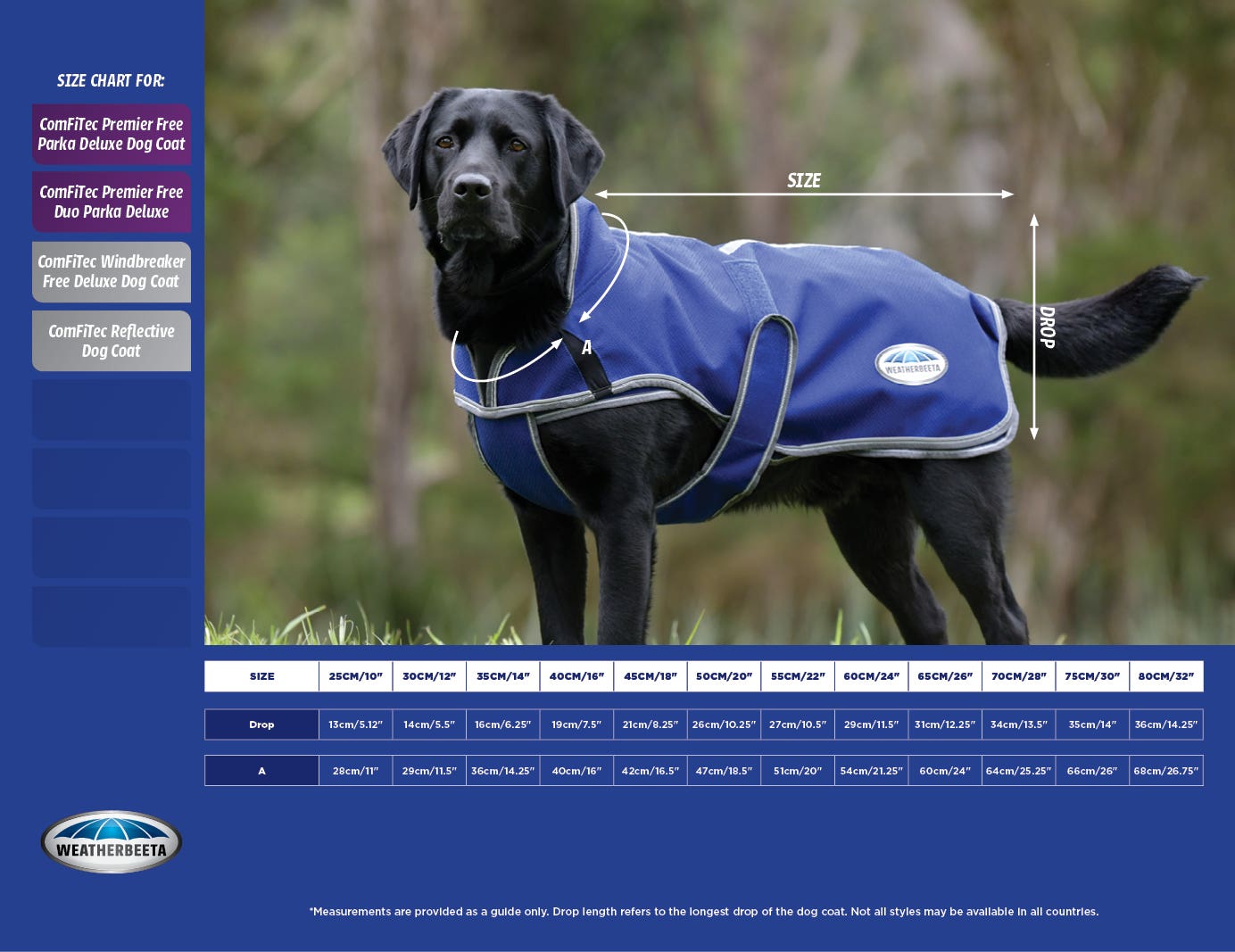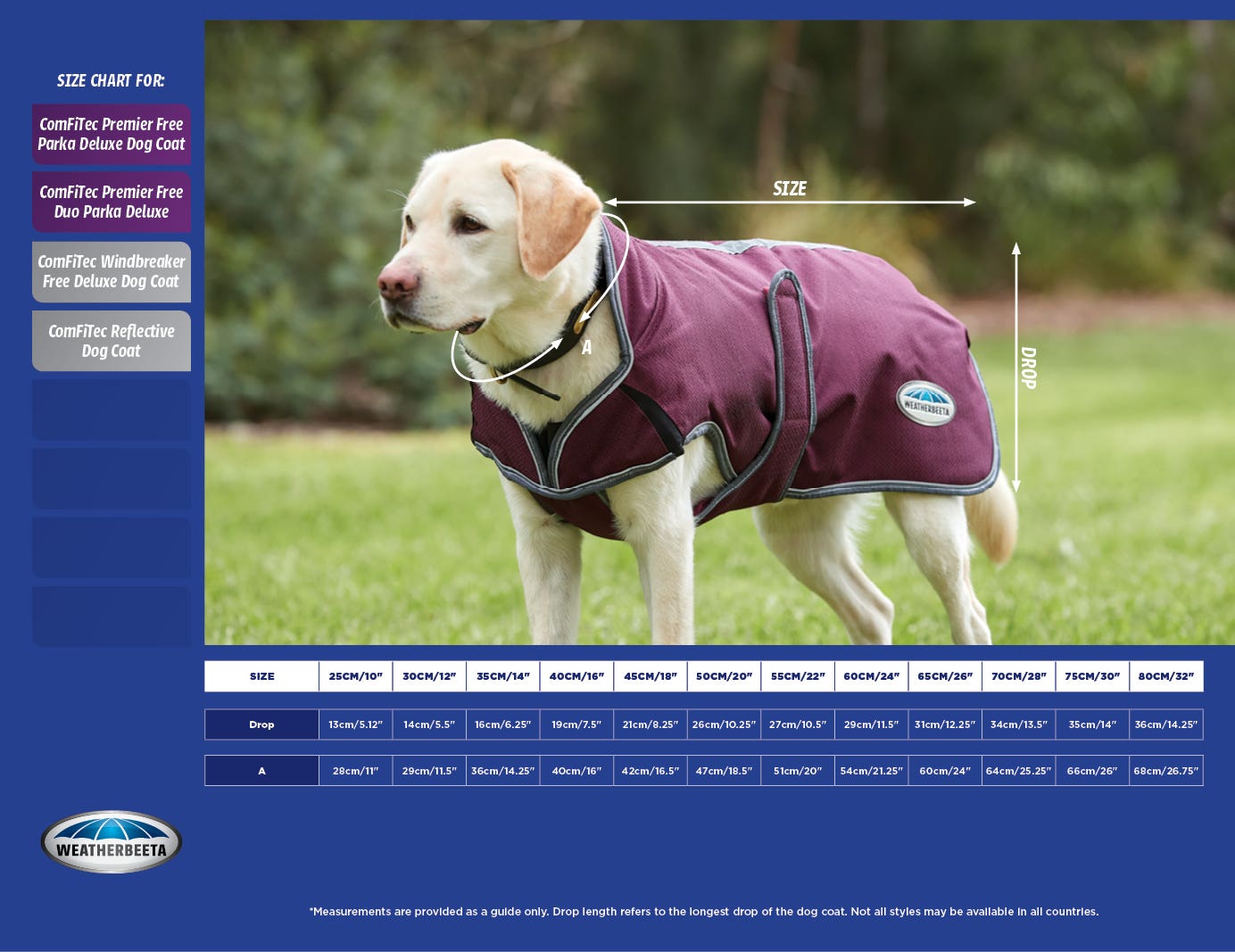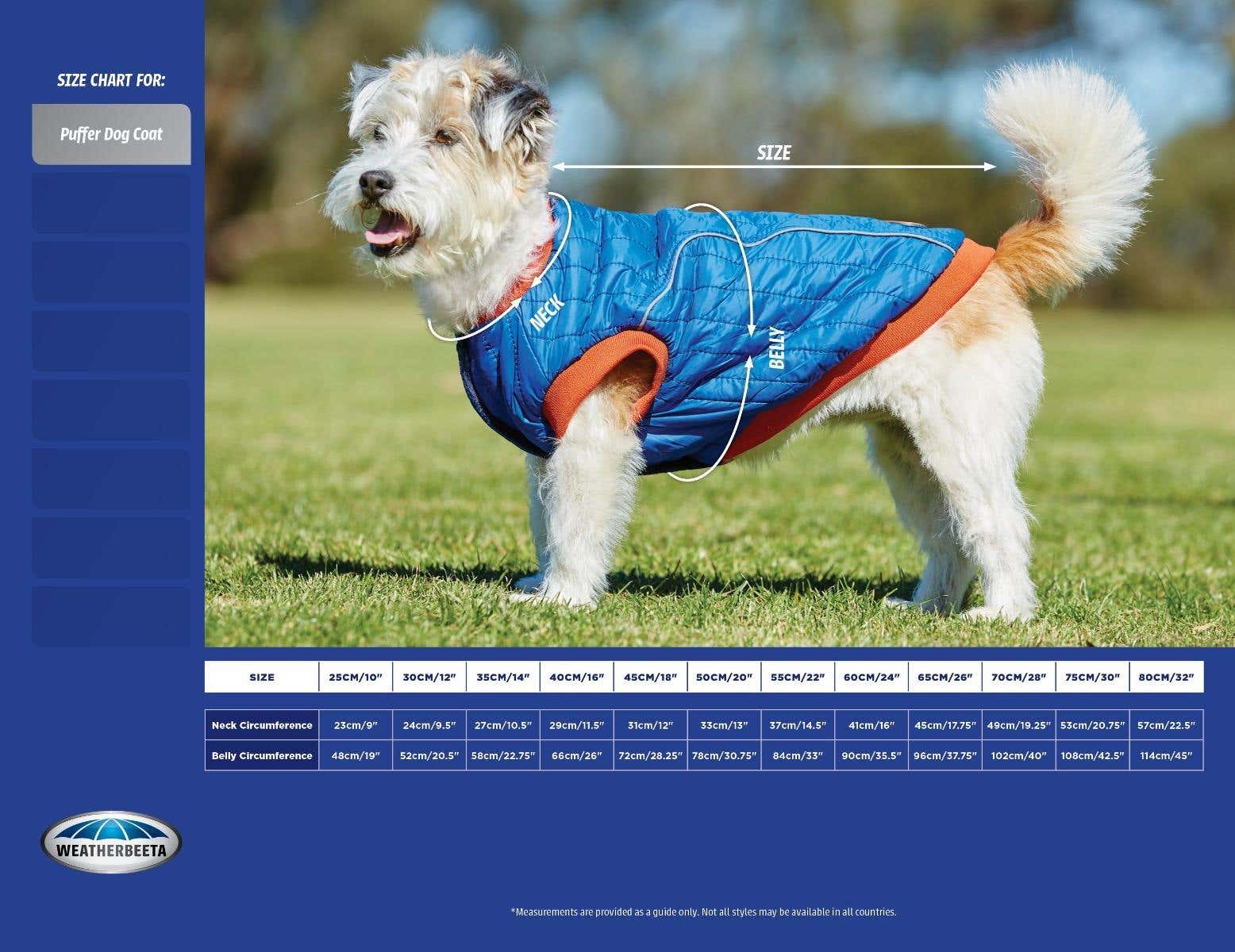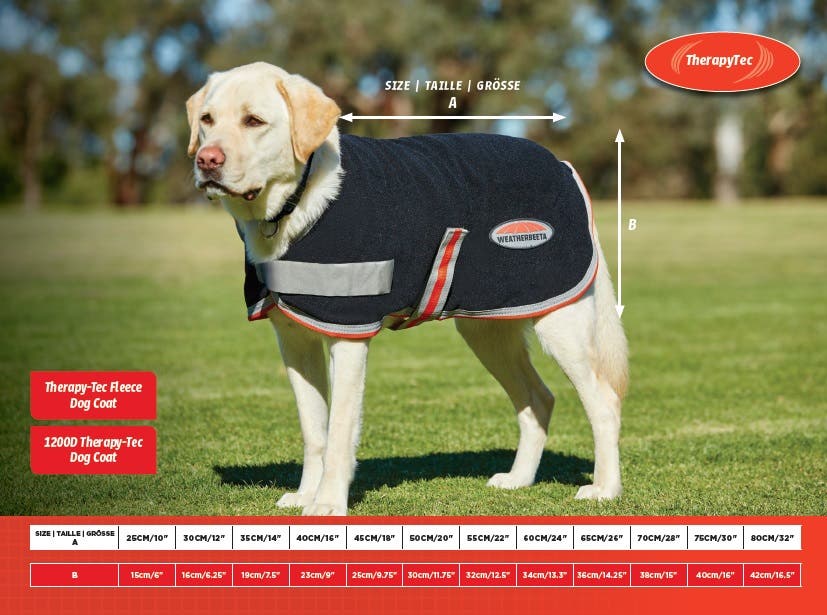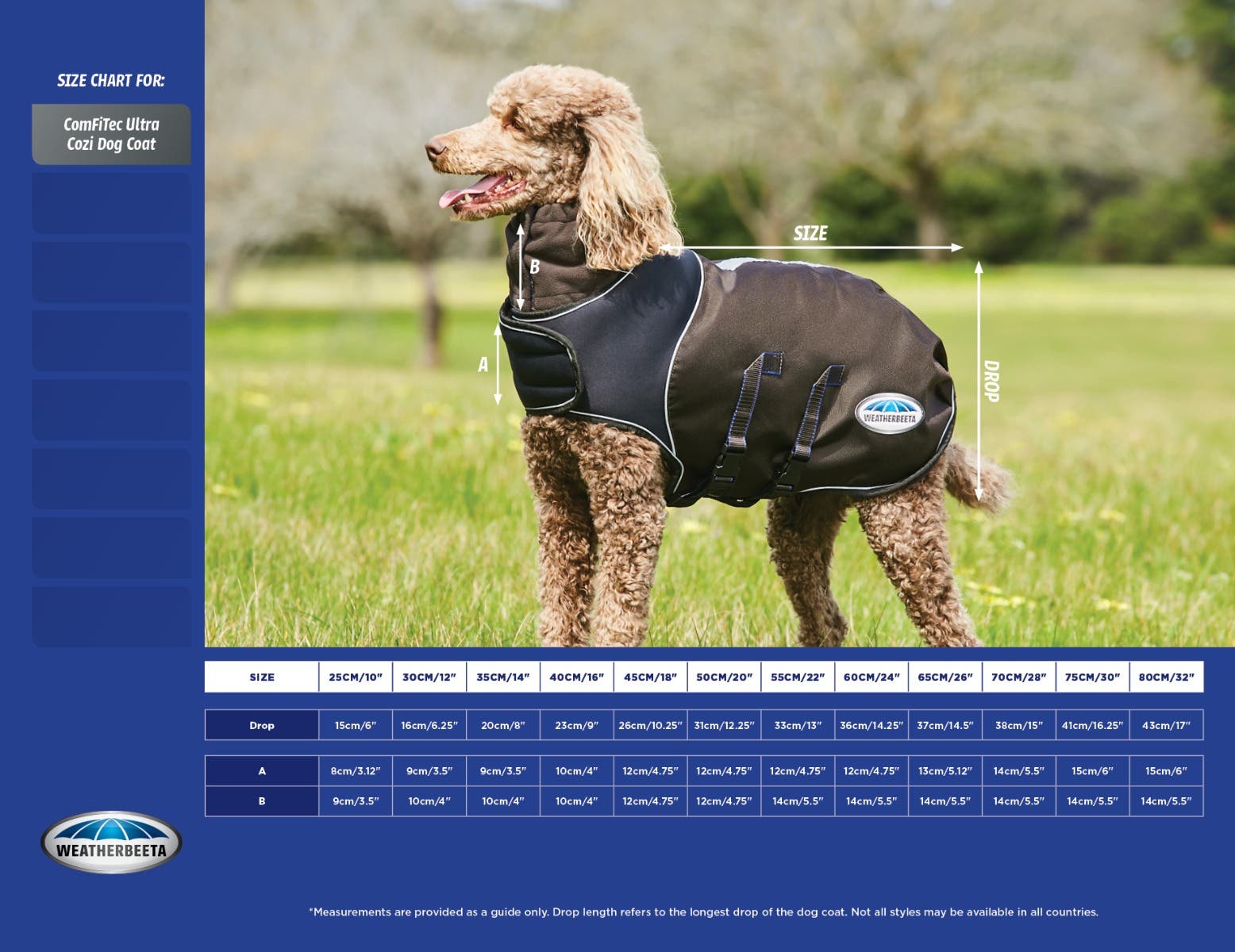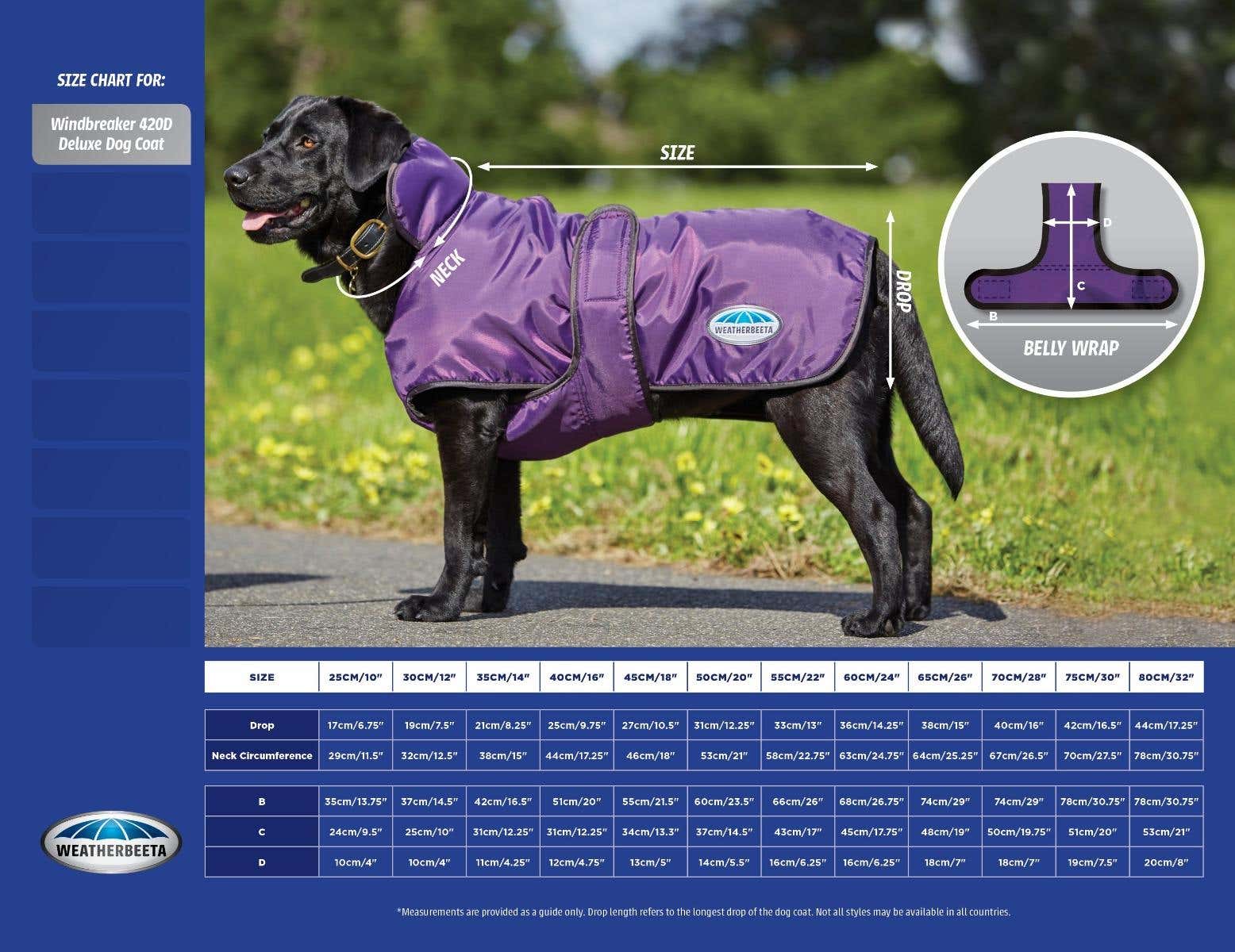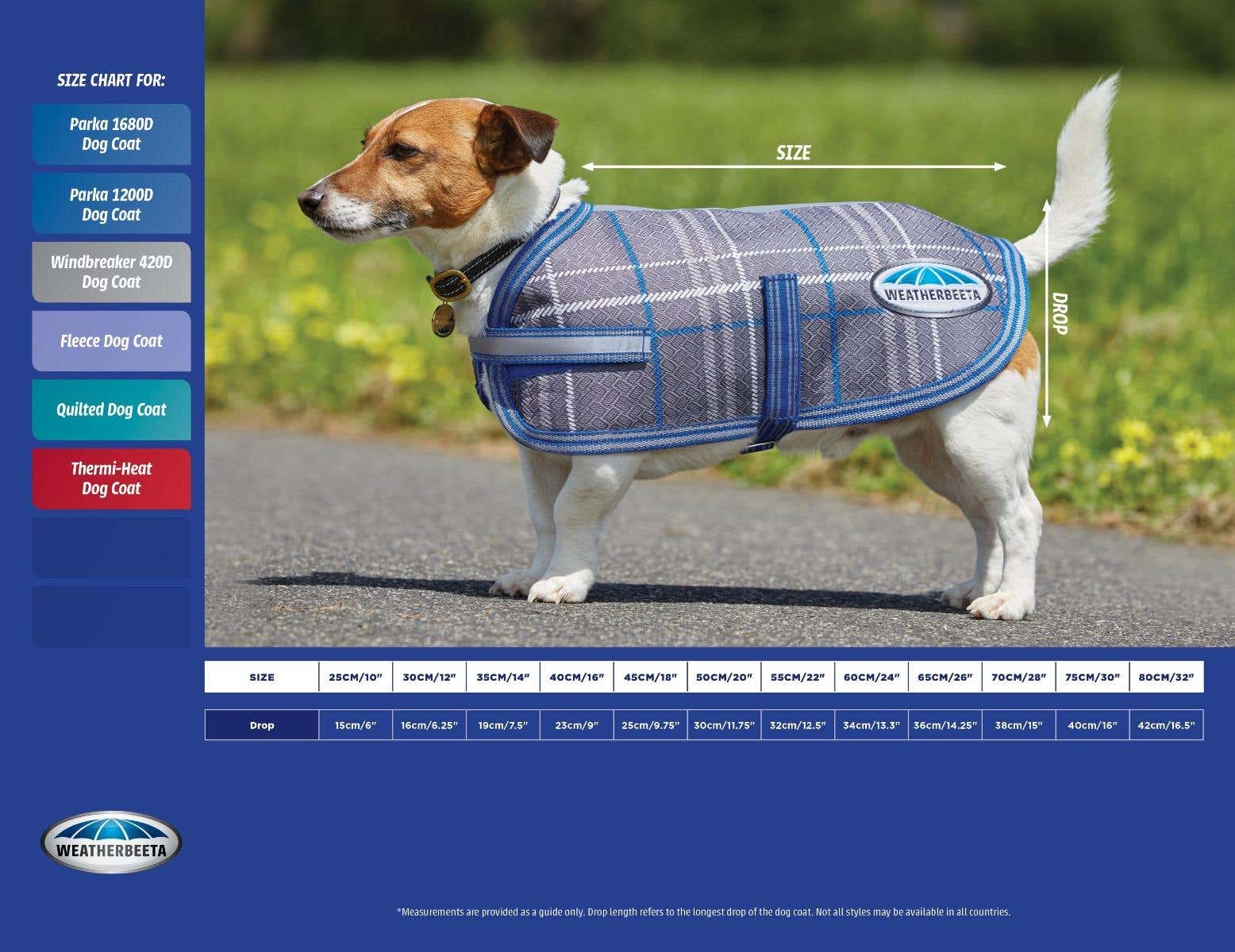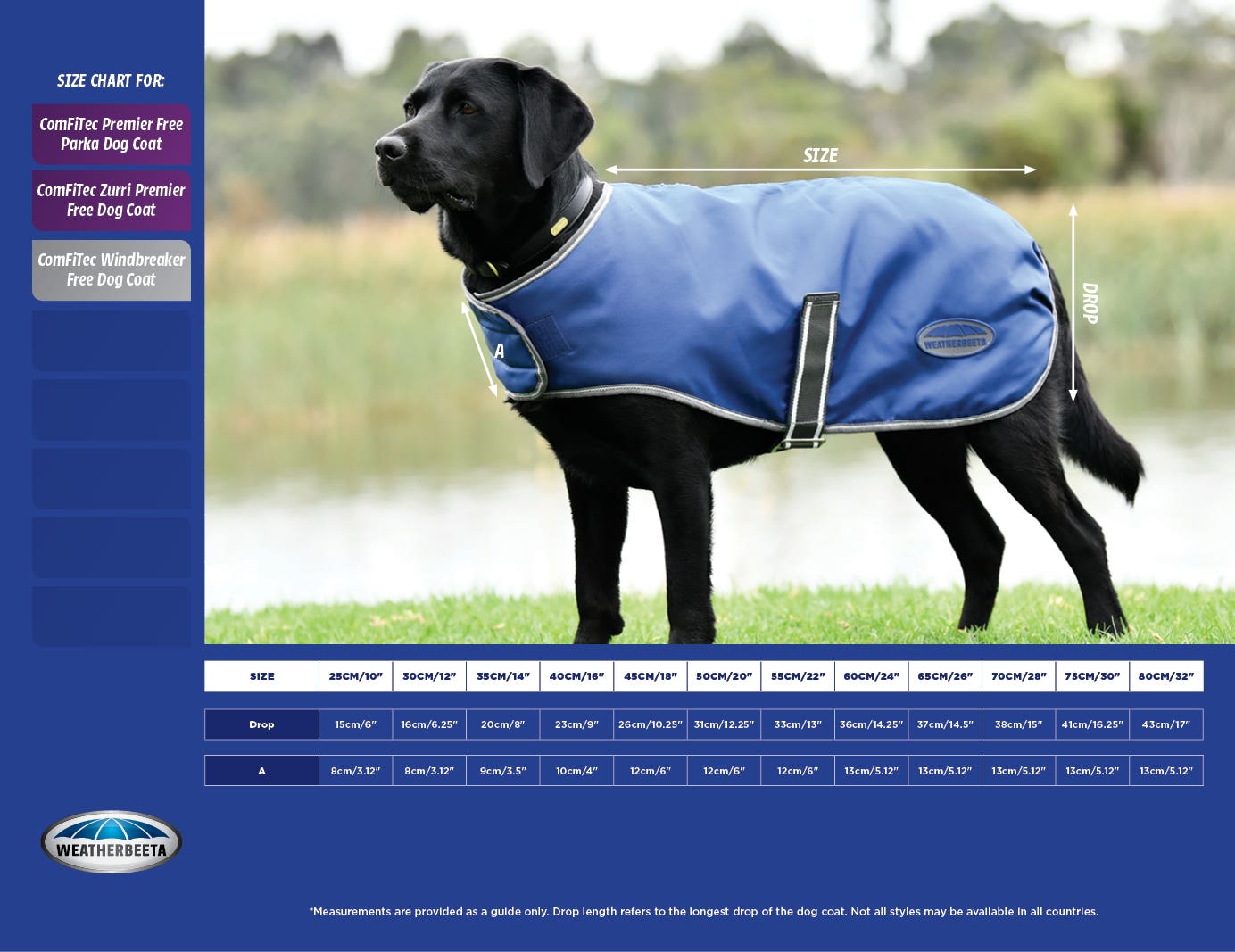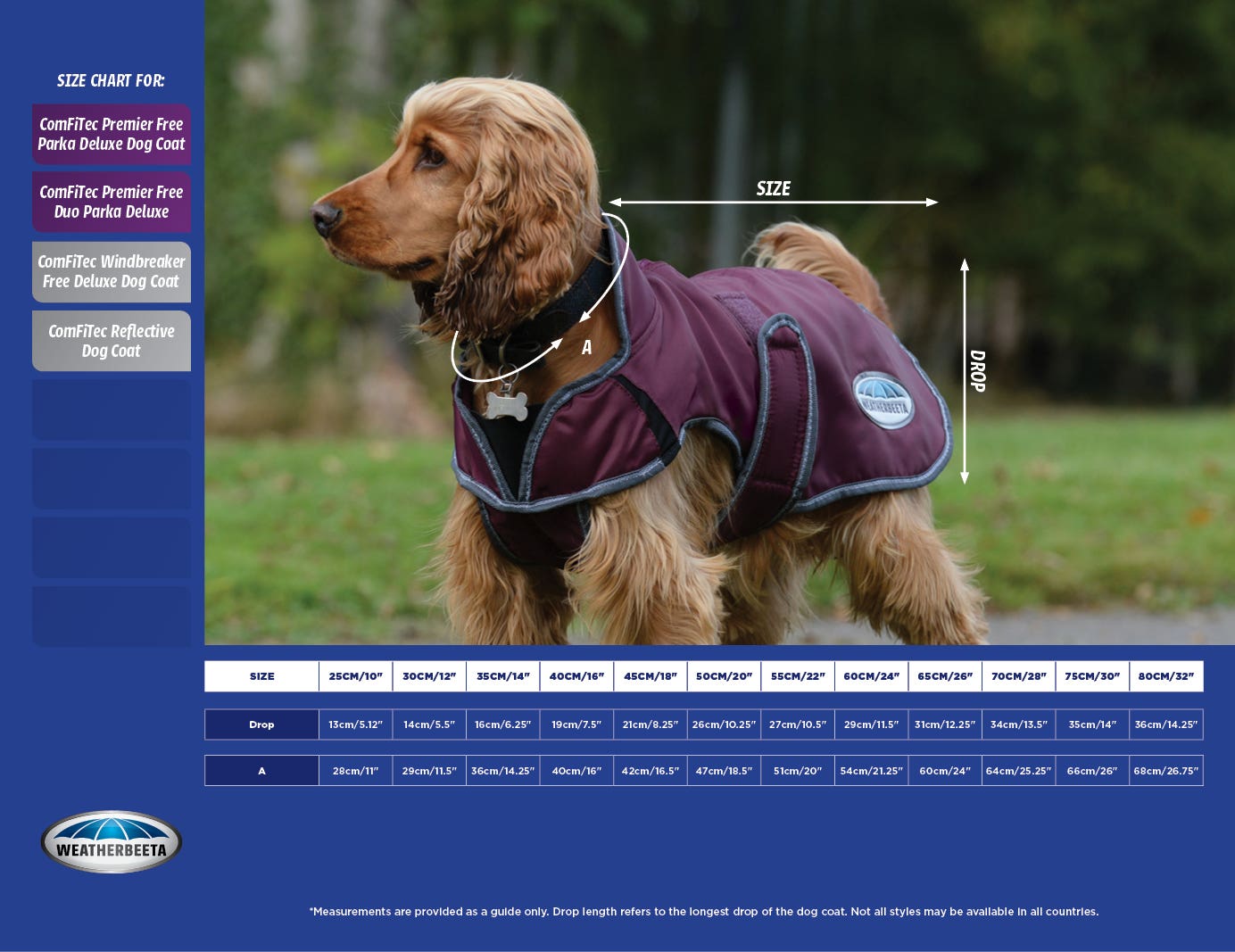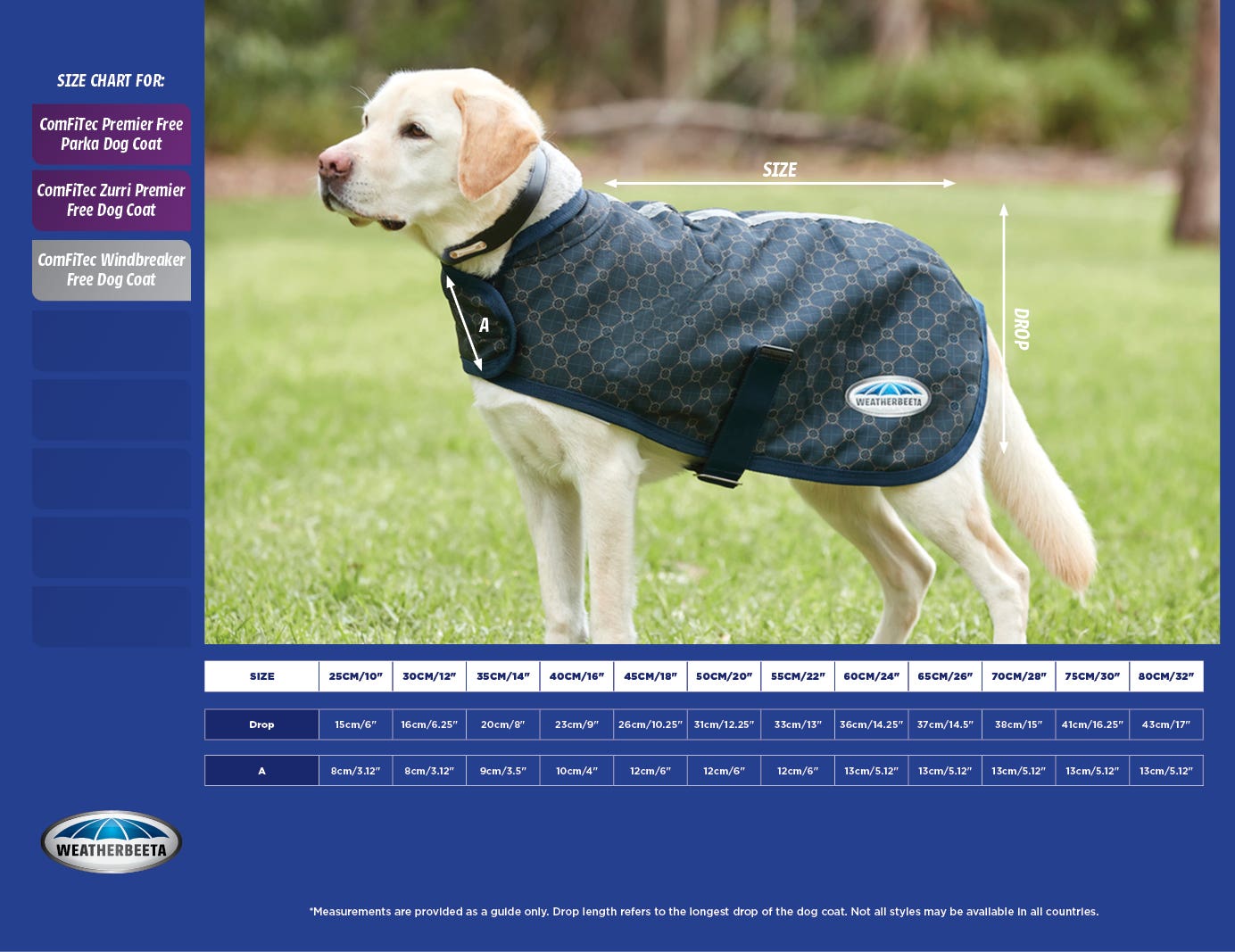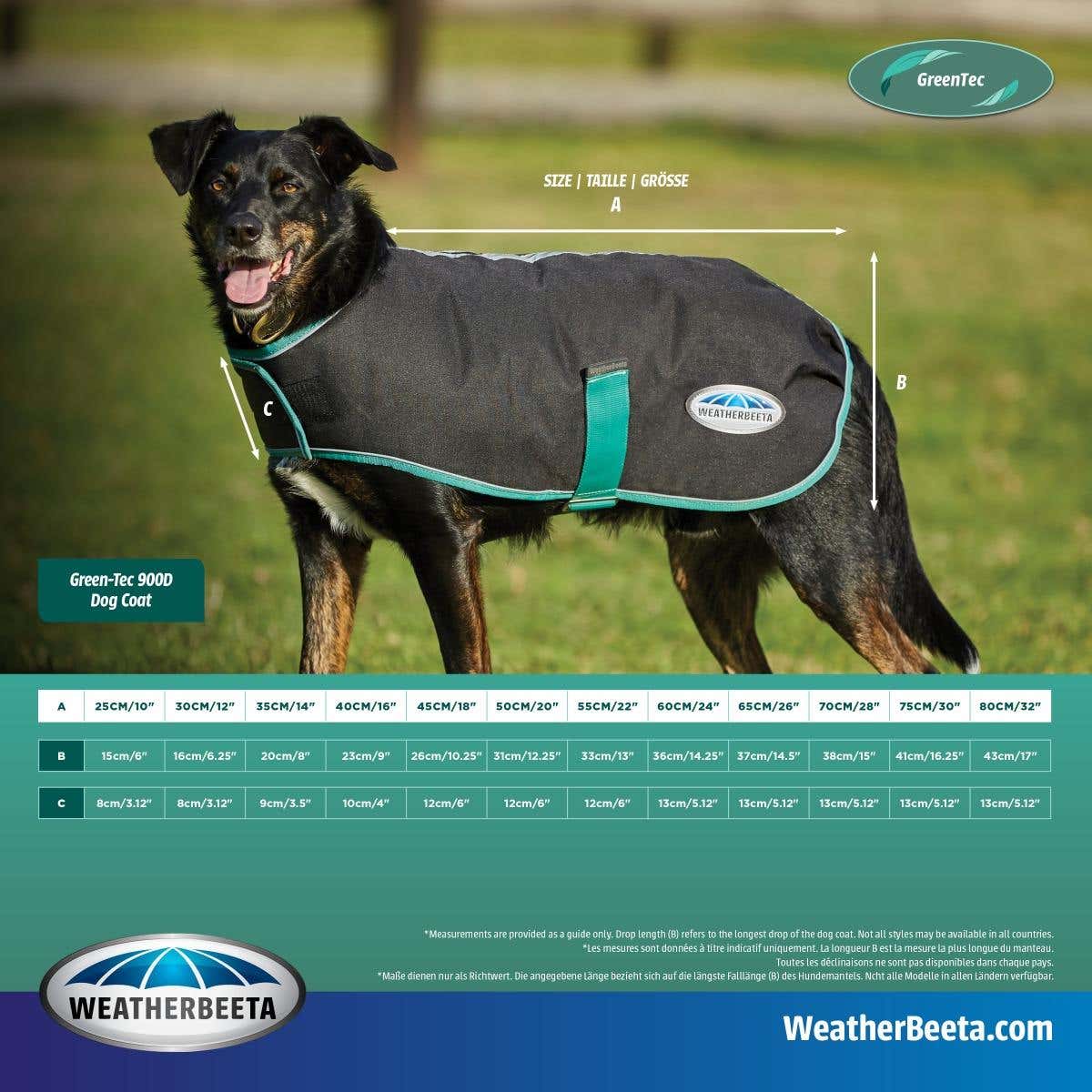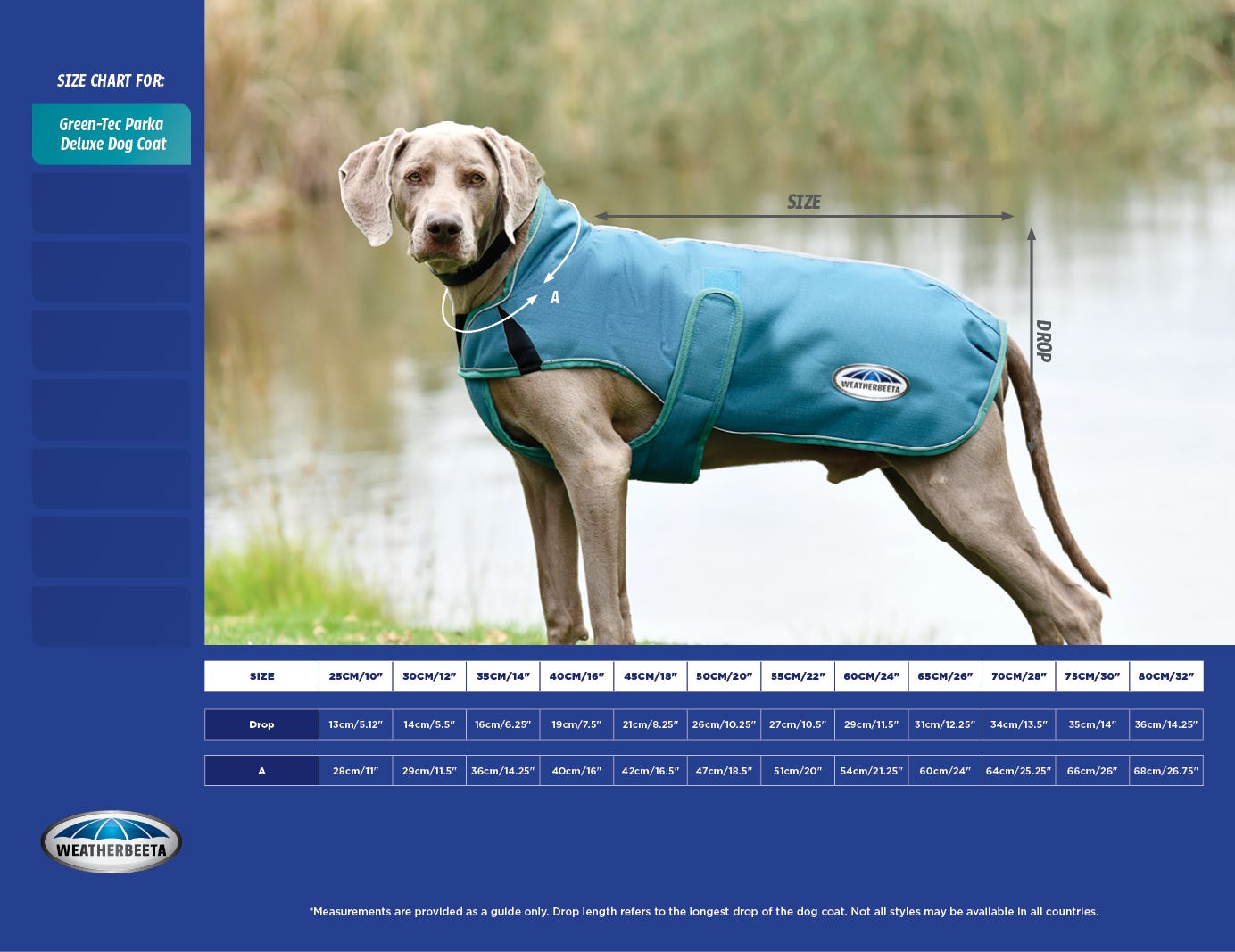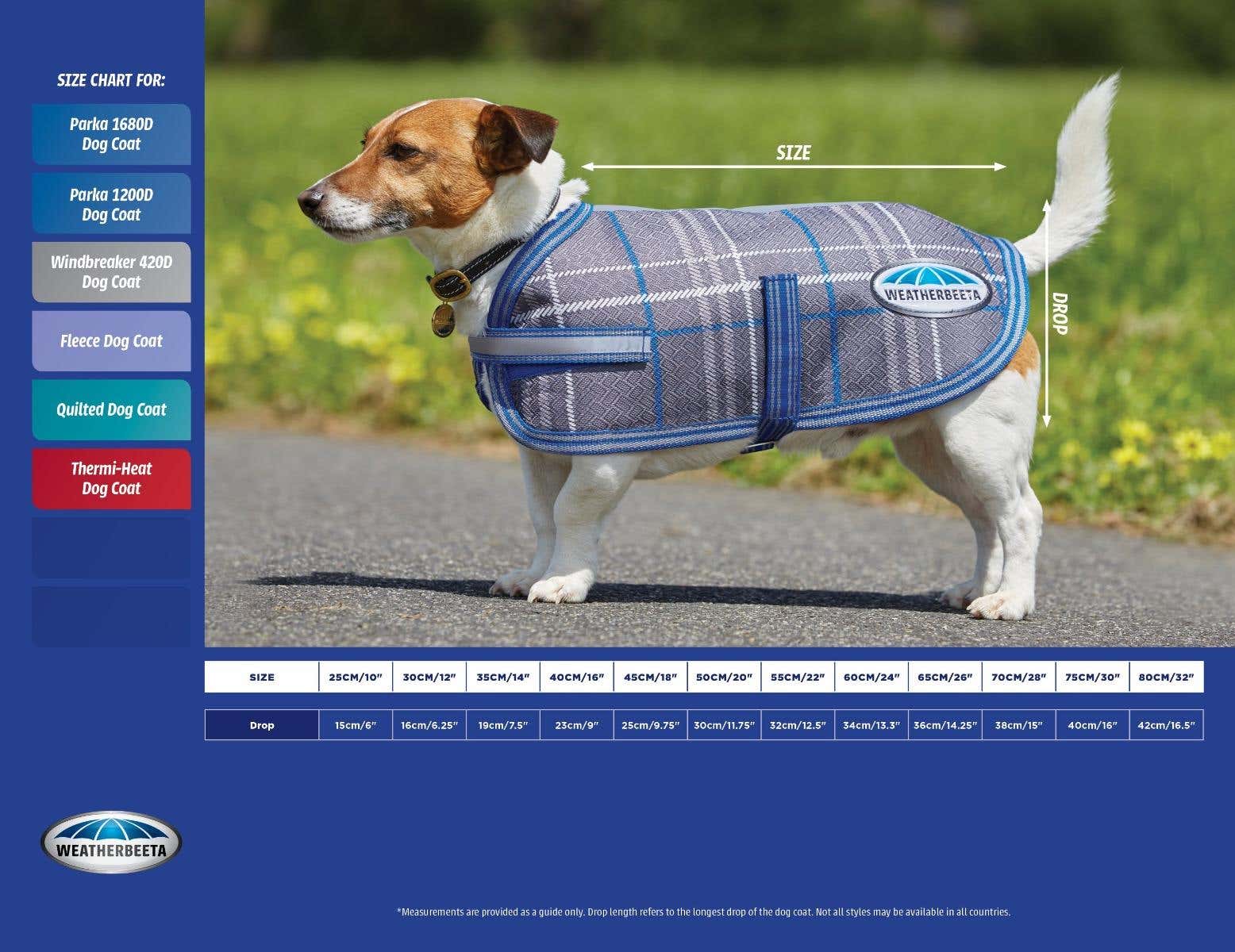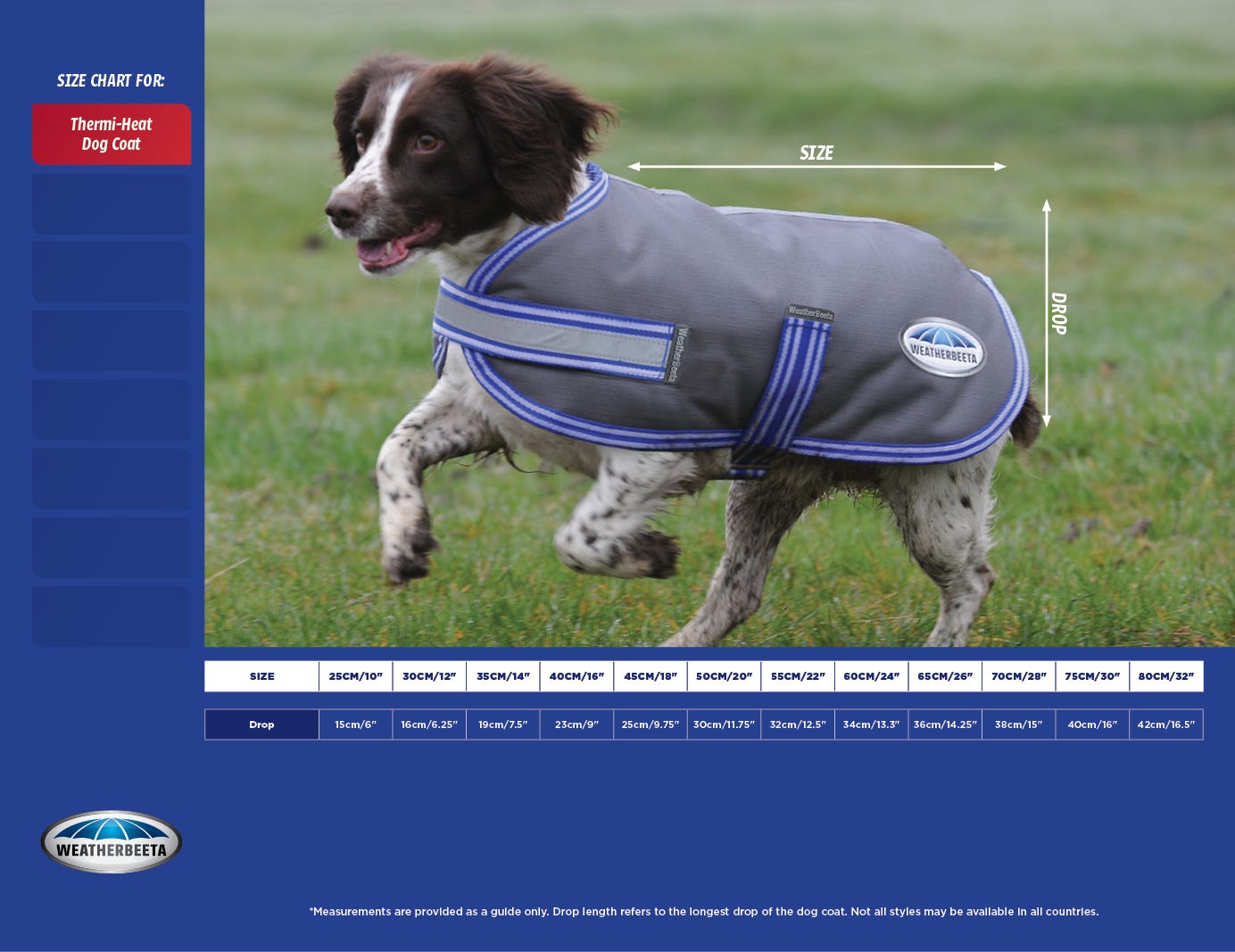 ---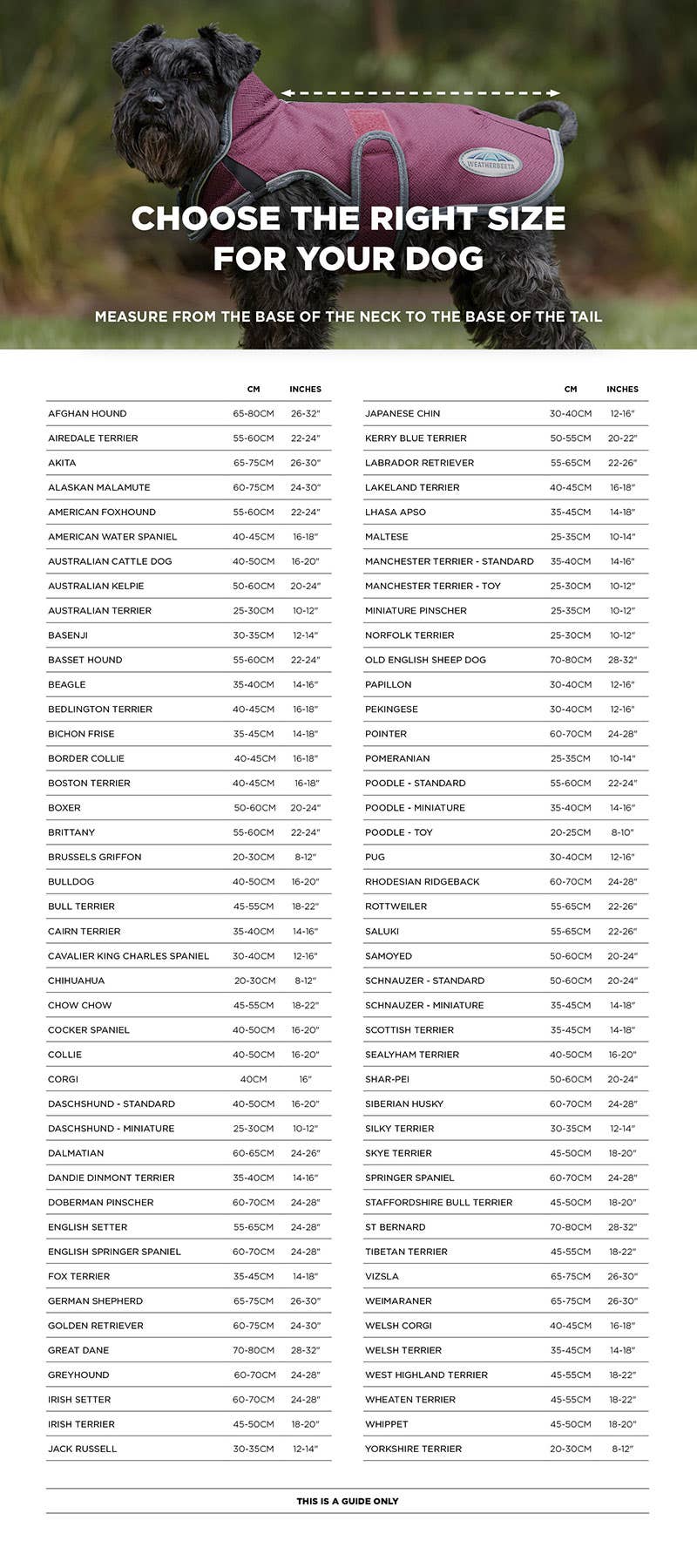 ---
While all WeatherBeeta Dog Coats can be machine washed at home, if you are in any doubt, we recommend you seek out the local services of a professional washing business.
To care for your dog coat at home:
Remove excess dirt, mud and hair from the coat
Remove all detergent build up from your detergent dispenser
Place the coat in a mesh wash bag to contain all the straps and buckles protecting them from being damaged and protecting your machine
Machine wash the coat on a gentle delicate cycle (front loading washer) using mild soap or a reputable and recommended coat cleaning wash (always follow the manufaturer's proofing instructions)
Do not use detergents or fabric conditioners as you rish compromising your WeatherBeeta's unique waterproof and breathable coating (on select coats)
For best results, re-proof your outdoor coat to add durable water repellency and revitalise breathability. Use a reputable and recommended coat proofer (always follow the manufaturer's proofing instructions)
Line dry your WeatherBeeta coat - do not tumble dry.

---
Due to size variances within each breed WeatherBeeta strongly recommends that every dog is measured before a coat is purchased.
Simple steps to select the right size coat:
Place a measuring tape at the base of the neck and measure along the spine and stop at the base of the tail.

The measurement in centimetres corresponds to the dog coat size, which are sized in 5cm increments. If your dog measures between sizes, size up if your dog is on the rounder or thicker side, and size down if he or she is thinner.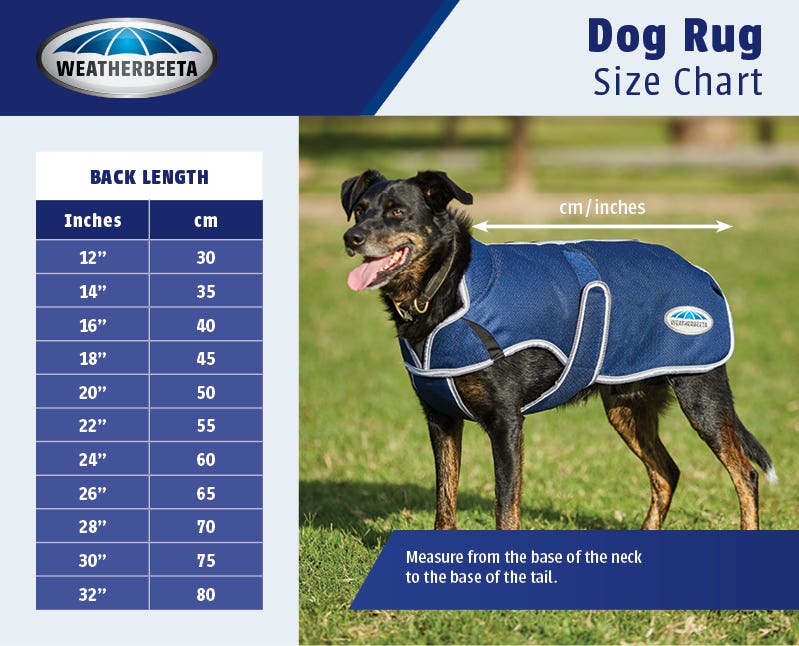 We have also provided individual Product Size Charts for certain products to help ensure you purchase the correct size.
---
Lay the WeatherBeeta coat along your dog's back
Slide it into the correct position on the dog
Firstly do up the belly strap to secure the coat around the dog's body (not too tight). It is essential that your dog's coat fits comfortably so they are able to still move freely and will be less likely to try and remove their coat.